About Us
Bhavnagar's First & Finest!
A VENUE SUITED TO EVOKE A THOUSAND MOODS AND EMOTIONS,
A VENUE WHERE EXPERIENCES ARE SHARED AND MEMORIES CREATED.
The Iscon Club & Resort has been built to meet expectations of the most elite in Bhavnagar. The Iscon Club & Resort promises to be the ultimate lifestyle destination to spend quality time with your family, friends & companions as well as develop new social circles. Monthly events like fashion shows, star-studded nights, concerts and festival celebrations will be a prominent feature at the Club. It is indeed a special day when an opportunity to become a privileged member of The Exclusive Club presents itself.
Nestled between the picturesque Gaurishankar lake on one side and a huge unpolluted Victoria forest on the other side, the Iscon Club & Resort stands proud with the regal backdrop of the Sundarvas bungalow of erstwhile Bhavnagar Royalty. Although located in the heart of the city; just 2 kms away from the Jewel Circle, its quiet and serene surroundings make you believe that you are off to a hill station for a vacation.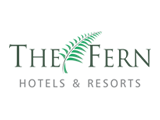 The Fern Hotels & Resorts is one of India's most successful and loved hotel brands with a complete portfolio of upscale and premium business hotels in prime city-centre locations and premium resorts in familyfriendly locations.In a world where you require proactive, individualized service, The Fern Hotels & Resorts delivers much more. Luxury with elegance and personlised attention, and all the contemparary facilities packaged together with minimal impact on the environment. It is among the fastest growing hotel brands in India, presently managing 1500+ rooms and suites.